Ultimate Guide To The Best Travel Duffel Bags Australia 2021
This year, we are still having to put big international trips on hold. Consequently, this also means we have no use for our hefty roller suitcase set. Temporarily tucking this set away in the closet is not something to get down in the dumps about. There are still endless amazing trips to be had all across Australia. And as for the suitcases? Well, I think it's time to rethink the best travel and camping pack for your Australian adventures.
Exploring our own backyard means camping, road trips, staycations, weekenders and everything in between. Massive roller suitcases are overkill for this travel, and backpacks would be far too small. The true star of Australian travel, is the highly adaptable duffel bag. It can conquer any of the situations above with ease.
This article will introduce you to the best travel duffel bags in Australia, while educating you on key features and providing several reviews of our favourites. As you will see, duffel bags are not only smart, but stylish too.
Types of Travel Duffel Bags and Key Features
I think I had too much fun daydreaming about owning all of these duffel bags. Maybe it's because they bring together two things I love; bags and camping. Either way, I was ogling over pockets, colours, design features and coming up with a perfect-use scenario for each duffel.
The purpose of sharing this, is so hopefully you avoid the rabbit hole I fell into. Like most fashion and gear, it is easy to get distracted by design, brand, and so on. You'll spend hours researching and have lost sight of what you actually need out of your duffel bag.
Think about the different uses you have for a duffel bag in order to deduct what you need out of it. Keep in mind, there will most likely be more than one use for each bag, so the best duffel for you needs to be appropriately versatile. Common uses for duffel bags include, camping, short trips, hunting, overnight, road trips and sports activities.
Listed below are three key features to consider when purchasing your next duffel bag. Think about how each feature would relate to how you are going to use the bag and what you value. If you plan on investing in a multi-use duffel, then pick a balance of these features.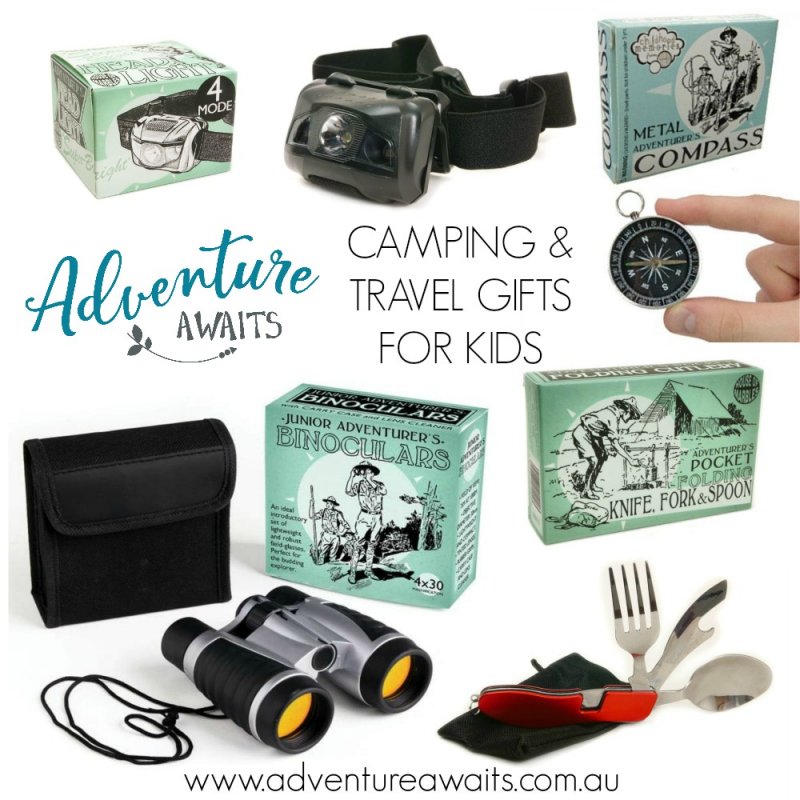 Size
Consider how much volume you need for your desired activities. Take into account all the gear you want to fit inside it, and contemplate if you would ever want room to grow. On the other side of the coin, you may be worried about purchasing something too large. For example, airlines have certain carry-on size requirements. If you want a duffel for flying, then ensure the bag meets these specificities.
Design
There are duffel bags designed for motorcyclists, and those designed for hikers. Look at the features and see how the bag works for you. Reflective materials are great for bikers, while side compartments are ideal for muddy shoes or wet articles. External pockets can be helpful for storing items you want to be able to reach in a pinch. Some people love internal wall pockets to keep things in place, while others would rather have one large opening to pack.
Think about if you want this bag to be for fashion or function. A lot of sport duffels are decent at both, however strictly fashion duffels are on another level.
Transport
Most duffel bags have the two common carrying options; two small handles, and the singular shoulder strap. Other carrying methods include convertible backpack straps and wheels. These are great options for transporting heavier loads, longer loads, or honestly, just wanting a more comfortable travel and camping experience.
The Best Travel Duffel Bags Australia
Travel Duffel Bags Comparison Table
| | | |
| --- | --- | --- |
| Product Name | Key Features | Cost |
| CARIBEE Expedition 120L Duffel Bag | Waterproof, removable shoulder strap, huge volume, heavy duty. | Check price! |
| CARIBEE Op's Duffel Gear Bag | Lockable zips, gear attachment points, external pockets. | Check price! |
| The North Face Base Camp Duffel Available in various sizes – XS, S, M, L, XL, XXL | Colour options, backpack convertible, small separate compartment. | Check price! |
| The North Face Duffel – Berkeley | Recycled fabric, sleek design, external pockets, lightweight weekender. | Check price! |
| The North Face Duffel – Travel Pack | Backpack design, laptop compartment, carry-on size, clamshell opening. | Check price! |
| Marmot Long Hauler Duffel XLarge – 105L Available in various sizes – S, M, L, XL | Backpack conversion straps, multiple sizes and colours, rain flap protection, lockable zips. | Check price! |
| OZtrail Canvas Duffle Bag – Large – 100 litres Also available in 55L and 150L. | Tough canvas, massive volume options, heavy duty handles. | Check price! |
| TAS Heavy Duty PVC Duffle Bag – 50L | Non-slip shoulder straps, internal mesh pocket, side gear loops, heavy duty construction. | Check price! |
| Waterproof Bag Dry Duffel Bag | Waterproof, size and colour variety, reflective design, deflating valve. | Check price! |
| BlackWolf Duffelpak – 100L | Lockable zips, Polyester material, multiple colours and sizes, front zip pocket. | Check price! |
| Samsonite Rewind Duffel with Wheels | Wheels, side compression straps, internal wall pockets, protection against wear, external zip pocket. | Check price! |
| Vintage Leather Duffel Bag | Real Australian leather, buckle clasps, handmade, external pockets, removable shoulder strap. | Check price! |
Best Travel Duffel Bags Australia Reviews
Duffel bags come in all shapes, sizes and purposes. It's so easy to get distracted by the fun colours and pockets, remember that your dream duffel bag is one that you'll get the most use out of. There are tons of great options in the reviews below.
Need a duffel that can survive anything? This duffel bag is meant to face big adventures and harsh climates. The thick waterproof material seals completely with the roll top technology.
The padded shoulder strap is removable, so you can adjust it to your preferences. This is the best duffel bag for those who make big trips and tend to get a little messy on them.
Click here to check the price now! 80L, 90L
This bag is the perfect travel duffel for those who are looking for something versatile. The lockable zips are perfect shared boarding. While the external pockets are perfect for easy access to essentials while travelling.
The numerous handles and gear attachment points are game changers. You can easily attach extra outdoor equipment or just clip on your water bottle.
Click here to check the price now!
I love this North Face duffel bag. The wide selection of size and fun colour options means you can get the one that fits your life, and looks great. The U-shaped opening allows full access, while the internal mesh pocket helps you separate a few key items.
The duffel comes equipped with convertible backpack straps for more convenient carrying. Additionally, there is a smaller side compartment with a separate zip. The perfect place to put your wet bathing suit or muddy shoes. .
Available in various sizes – XS, S, M, L, XL, XXL
Click here to check the price now!
This duffel might be the perfect North Face travel bag. It's functional, stylish, eco-friendly and carry-on size.
There are two external pockets for convenience while travelling. The handles or shoulder straps are both comfortable options for carrying. This duffel bag is the ideal choice for your weekender staycations or overnight trips.
Click here to check the price now!
This North Face duffel is designed to carry like a backpack. There is a padded pocket for your laptop and a front zip pocket for other regularly needed items.
The clamshell opening is what makes this pack, a duffel. Inside, there is a structured main compartment and straps to help keep all of your items organized while on the move. To top it all off, this bag looks great. A fantastic way to casually pack for a trip.
Click here to check the price now!
Another great option for those who want to personalize their duffel more with different sizes and colours to choose from.
You can pack a lot of life into this bag. The massive D-shaped top provides easy access to the entire storage. The lockable zips can be used to ensure security, and the rain flap adds protection from inclement weather. With internal pockets and external hoops, you can find a place to bring all your gear.
If all that wasn't great enough, you can fold and roll the bag into the end pocket. For easier storage when not in use, put your bag in a bag.
Click here to check the price now!
A sport duffel to last a lifetime. This tough canvas plays no games. What it lacks in frills, it makes up for in structure.
This huge canvas duffle bag can take everything you throw at it or in it. The material is malleable enough to fit what you need, and more than strong enough to carry it. You won't feel bad loading this bag full of gear or putting it through some tough conditions because that's exactly what it's made for.
Also available in 55L and 150L.
Click here to check the price now!
Pack in comfort for your next camping trip with this duffel. Made from heavy duty PVC, it can take it's fair share of time outdoors. The non-slip shoulder straps make it more comfortable to travel with.
It is effortless to fit your gear on one of the numerous side loops. If that isn't enough, the internal mesh storage pocket allows for quick access to special items. This bag is designed to last, so rest easy knowing you invested in a well-constructed bag.
Click here to check the price now!
Bikers unite! Or anyone who loves a waterproof duffel bag. Yes, this bag was designed for use with motorcycles, but it can be just as useful without. Nevertheless, the reflective technology, waterproof material and straps to attach to a motorcycle, make this a dream duffel for bikers.
For us non-motorcyclists, we can appreciate the size and colour variety, quality materials and stylish design. There is also a deflating valve, so when the bag is squished, you relieve pressure by releasing air out of the bag.
Click here to check the price now!
A classic duffel bag. Ranging from small to large volumes, you can find the size you need. This bag is made from a polyester material and has both a shoulder strap and handles for carrying. A relatively uncomplicated design, it has just one external zip pocket.
The simplicity of the design really allows for the most customization. With this duffle bag you don't have to worry about mesh pockets or running out of room in a storage divider; the space you see is the space you get, and you can use it any way you want.
Click here to check the price now!
Finally, a duffel bag with wheels. No more awkward side hunch as you pretend like your shoulder isn't throbbing. A trusted brand delivers again with a great travel duffel option.
Internally, there is a storage separation wall and straps to help keep your packed items in check. Externally, there are the Samsonite details to quality you'd expect; additional protection from wear and tear on corners and thick handles for carrying.
Personally, I am a sucker for a backpack, duffle bag combo on shorter trips. Thankfully this duffel bag with wheels eliminates the three straps, two shoulders issue.
Click here to check the price now!
Now this would be the most Australian duffel bag option we have on our list. These bags are handmade in Sydney with real Australian leather.
The quality and details of this bag come together to make a piece that is beautiful. The buckles and removable shoulder straps are just some of the features that make this duffel equally functional as it is stylish.
Not every bag is meant to stand the harshest of environments, sometimes you need a duffel that is elegant, for sophisticated travel. Plus, it would be hard not to feel like an A-lister walking off the plane with this duffel bag in your hand.