Ultimate Guide To The Best Hiking Backpacks Australia 2022
Hiking is an activity many of us love to do, and there are heaps of reasons why we each enjoy it so much. For some it could be the escape, a mental health break, or a form of exercise. While for others it could be the challenge it poses, the beautiful nature or sense of weekend adventure. Hiking in Australia provides countless opportunities to satisfy all types of hikers.
As noted above, hiking varies based on each person and what they seek. This means, the gear and backpack can, and should, vary just as much. No matter what your hiking style is, you need the right pack to get the most out of your trek. Rest assured, we have compiled the best hiking backpacks in Australia into this article. And since no one likes a heavy load, we've kept it focused on the best lightweight backpack options.
Types of hiking backpacks and key features
Hiking backpacks are often an investment, and few people own more than one. They are built well and meant to last, so it's important to think of your future uses for the packs as well. You want to ensure that the bag you choose is suited not just for your next hike, but all the others that come after.
Below, I've described different use scenarios relating to the packs reviewed in this article.
Travel backpack
Hiking backpack for travel? Of course! It is space efficient like none other, and will stand the test of time. If you're travelling backpacker-style, you'll appreciate the straps and waist belt while in transit around the world. The size and shape is not only typical of a traveler, but it is a lot easier to manage in the sometimes small and shared hostel rooms.
The endless attachment points and pockets are perfect for any gear you may gain on the way, or things you just want within reach. While you can pick your size, for months of travel a minimum of 55L is typical. This all depends on the lifestyle you plan on living abroad. If you're backpacking, you'll need fewer clothes, but if you intend on working holiday, you might need more clothing options. An important reminder; you can usually find any essential at an op shop, so don't stress about what to bring, focus on the pack you're bringing it in.
Multi-day Hiking Pack
Quality and functionality are most important. You need a hiking backpack that is strong enough to endure all your adventures. Size varies depending on how you carry your gear, internal or attached externally. A 60L pack is typical for multi-day hikes. Clip your sleeping mat or bag on the outside if needed. Larger backpacks are great if you want to put your sleeping bag inside, and if you need to bring your own tent.
Think about where you want your water bottle. Personally, I like the side water bottle pockets. That way I can always get a drink, and I don't have a swinging bottle on a hook. If you prefer hydration packs, there are compatible bags.
Last, but definitely not least, the carrying system. When investing in a pack for multi-day hikes make sure you test out the bag first and see if you have the right size. Different brands have different ventilation and support designs. There are some really great systems out there. Something that is always worth trying is a women's backpack for a woman's body. It is cut to suit the shoulders and hips for a more comfortable fit.
Sport Pack
These small backpacks need to be compact and useful. As most sport involves movement, chest and hip straps are a necessity to hold the bag in place. A water bottle pocket or hydration pack insert is present as well. From there, added features such as pockets, a rain cover and reflective stripes are all practical bonuses.
Day/Overnight Hiking Pack
These packs are the optimal size for holding whatever you need on your short trip. They don't need to be over-the-top in size. However, durable material and comfort are still very important. When looking for day/overnight hiking backpacks, I prefer to find something that has separate compartments. This way I can keep any wet towels or muddied shoes away from my other items.
Day/overnight hiking packs are typically anywhere from 20L-40L. The larger size can be great for overnighters. Most backpacks have external straps and hooks that you can use to clip on the added gear necessary for overnight.
I Want It All Pack
For those who want it all, I suggest a quality hiking backpack that includes a detachable daypack. It doesn't need to be the most lightweight or largest option. The daypack is perfect for trips into the city and shorter walks, even day-to-day living. With the full-sized hiking backpack you still have the option for trekking adventures or just a week long beach vacay. The flexibility of the two bags in one is the best choice for those travellers who want to use the backpack abroad and at home.
This post may contain affiliate links, which means we may receive a commission, at no extra cost to you, if you make a purchase through a link. Please see our full disclosure for further information.
Best Hiking Backpacks Australia
Comparison Table
| | | |
| --- | --- | --- |
| Product Name | Key Features | Cost |
| Kathmanduterloper gridTECH 70L Women's Hiking Travel Backpack with Daypack v2 | Womens cut, detachable daypack, bottom gear compartment, water bottle pockets | Check price! |
| Seibertron Military Molle Backpack | Tough fabric, internal aluminium frame, rain cover, external pockets | Check price! |
| Marmot Womens Graviton 36 Backpack – 36L – Gem Green/Cinder | Side water bottle pockets, womens cut, ventilated frame, waistband pockets | Check price! |
| BlackWolf Fulham 80 Backpack | Built-in raincover, waistband pockets, detachable daypack, backpack-style zips | Check price! |
| Karrimor Global Tropic 65L | Lockable zips, daypack, duffle conversion strap, internal mesh pocket | Check price! |
| The North Face Backpack BANCHEE 65 | Over eight pockets, breathable back panel, separate compartments, hydration pack compatible | Check price! |
| TBF Weikani 50L Outdoor Backpack | Side water bottle pockets, trekking pole attachments, removable lid compartment, top loading | Check price! |
| DEUTER Race Backpack | Chest and waist strap, lightweight, external pockets, hydration pack compatible, rain cover | Check price! |
| DEUTER Aircontact 60 + 10 SL Backpack | Intelligent carrying system, built-in rain cover, gear attachment points, detachable lid pocket | Check price! |
Best Hiking Backpacks Australia Reviews
This wide selection of reviews will help open your eyes to different brands, styles and features of the best backpacks in Australia.
This bag is the best backpacking pack for women. Designed specifically for women's bodies, the structure allows women to carry a full load for extended periods of time, with max comfort.
For bigger trips or multi-day hikes, this bag has 70L to hold all your gear. The daypack is perfect for trips into town, or shorter journeys in the middle of longer hikes. The bottom compartment is great for storing your sleeping bag or keeping dirty items separate. This big backpack is ready for moves across the country, days on the trail or any other Australian travel you will throw at it.
Click here to check the price now!
Need a bag that's as tough as you? Well, look no further. This backpack is made of thick, heavy duty canvas. To top it all off, it comes with a matching rain cover that makes this a waterproof backpack.
It not only puts in the work, but it looks great. There are two colour options, black and khaki. There are numerous external pockets for keeping all your necessities organized and within reach. A brilliant choice for a luggage backpack, and while it might not be the most flexible or lightweight, it is also great for backpacking.
Click here to check the price now!
Versatility is the key feature of this bag. The 36L puts the backpack in the happy middle ground; very useful for hiking, weekend trips and day adventures. The women's cut and ventilated frame keeps you cool and balanced.
There are plenty of gear attachment points, and mesh water bottle pockets for easy access. You'll be able to use this bag for many different occasions, making it the best backpack for women.
Click here to check the price now!
A sleek, stylish hiking backpack. You can pack some serious weight in this 80L pack. The detachable daypack is 16L, which is huge for hiking bags. The hip belt is thick and even has pockets.
The black colour and no-fuss design keeps this bag looking simply. However, don't be fooled, you can effortlessly fit enough gear for multi-day hikes or a backpacking trip. Plus, the built-in raincover will ensure you're always prepared.
Click here to check the price now!
Sitting at 65L, it is a great size for a travel backpack. All your clothes and hiking gear can fit in the large pocket, while your toiletries and valuables will be safe in the day pack with the lockable zips.
What makes this backpack unique is the side shoulder strap. Attach the strap to either end of the bag to quickly convert it into a duffle bag. Super handy when you need to carry another backpack.
Click here to check the price now!
A lightweight backpack option that still has a huge volume capacity. There are plenty of pockets, my favourite being the bottom compartment. This is a great place to stash your sleeping bag or items that may have gotten dirty.
This hiking backpack is compatible with hydration systems. There is a 20kg weight limit, but since you'll mostly be using this bag for longer hikes, you're not going to have an issue keeping the weight low.
Click here to check the price now!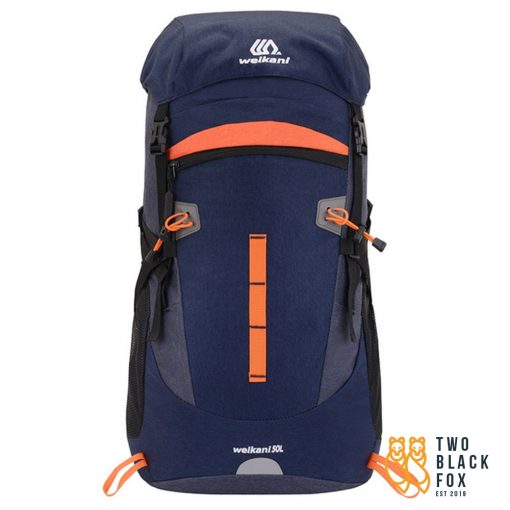 Thoughtfully designed, this bag has the essentials you need out of a hiking backpack, without the frills. The polyester material is water resistant, making it a little less forgiving when stuffing it full. However, you'll have no shortage of storage space when you utilize the series of hooks and straps on the outside of the bag.
It is a top loading bag, which makes it easier to pack a balanced bag. The side water bottle pockets are very convenient for quick access on the trek. This backpack is an excellent choice for avid trekkers.
Click here to check the price now!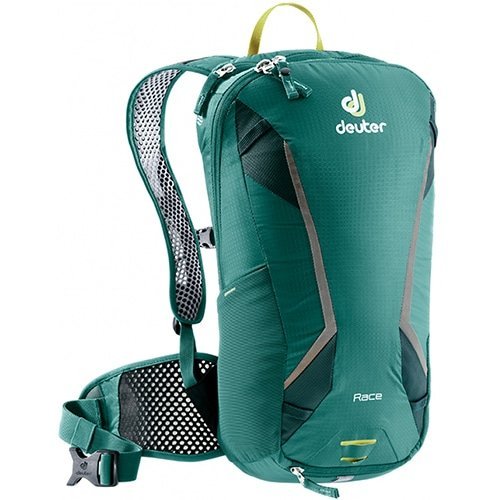 A sporty backpack that can carry the essentials. There are a couple pocket options for storing valuables and necessities. The built-in raincover might not keep you dry, but it will protect your small backpack and the items inside.
The chest and waist straps allow you to secure the pack while in motion. The safety light loop is an added bonus that makes this bag perfect for trail running and biking.
Click here to check the price now!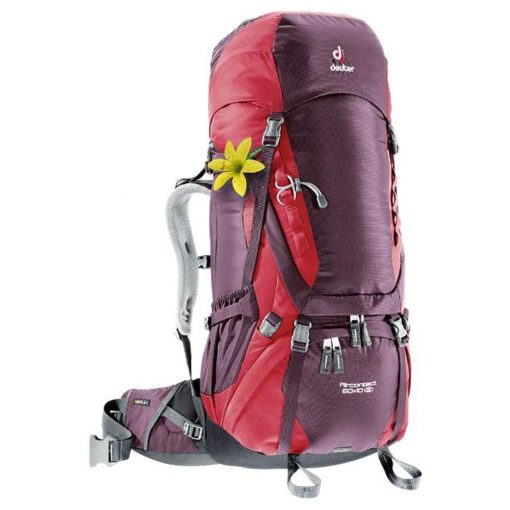 Now this is a backpack made for the true outdoors-person. If you're into days on the trail, backcountry camping and other gear intensive activities then this hardcore pack is for you.
The intelligent carrying system is engineered for maximum comfort. The open cell foam improves ventilation, while the adjustable back lengths and cushioned hip belt feels almost luxurious.
This top-of-the-line hiking backpack comes in two colours, and of course, it has all the pockets and attachments you'd need to level up your next Australian travel adventure.