Ultimate Guide To The Best Camping Stoves Australia 2021
We don't expect you to feed on twig and leaves. As such, you'll definitely be needing a camping stove to go along with on your camping trip. Depending on the type of transport mode you're going camping with, there are different types of camping stoves you can bring along on your trip. If your choice is a lightweight camping stove which you can simply throw in your bag or the camping store which can cook a meal for a crowd, this buying guide to the best camping stoves Australia has to offer is the solution to your dilemma.
Types Of Camping Stoves and Key Features
If it's your first time camping in Australia, you might not know the difference between the two, but trust me, there's a world of difference. Just as the name implies, back camping stoves are mostly ultralight, so that you can move them around easily. This ultralight feature means the manufacturers have to cut down on the 'bells and whistles' that the back camping stoves come with. They usually have one burner and do not use heavy fuel cylinders. Some use leaves and twigs as fuel (more to come on that later). Their use is mostly to boil water or warm-up food. They are also the best option for use as hiking stoves as their lightweight does not weigh you down.
Camping stoves, on the other hand, are meant for those who have enough space to pack the equipment they need on their camping trip. Camping stoves generate more energy, and you can use them for cooking elaborate meals. There are the lightweight editions, although most of them tend to weigh considerably higher. In exchange for this increase in weight, you get the bells and whistles that are usually missing in a back-camping stove.
What to look for when shopping for a camping stove
1. Number of BTUs
For those not familiar with the term, BTU means British Thermal Unit. It is the amount of energy that is needed to raise the temperature of one pound of water by one Fahrenheit. The term is a measure of the amount of energy a camping stove can produce. This means the higher the number of BTUs, the more energy your stove can generate.
2. Number of Burners
This comes into consideration when you have a large number of people camping out together or if you intend to cook different types of meals during the trip. For those who do not need much cooking power, a stove with a burner is enough. However, if you belong to the former, you would need a stove with multiple burners.
3. Cooking Space
Sometimes, having all the burners in the world on one stove wouldn't matter if there's not enough space to place your pots without each of them annoyingly touching each other. If you plan to use large pots (which is not advisable on camping trips), you should choose a butter with a large cooking space.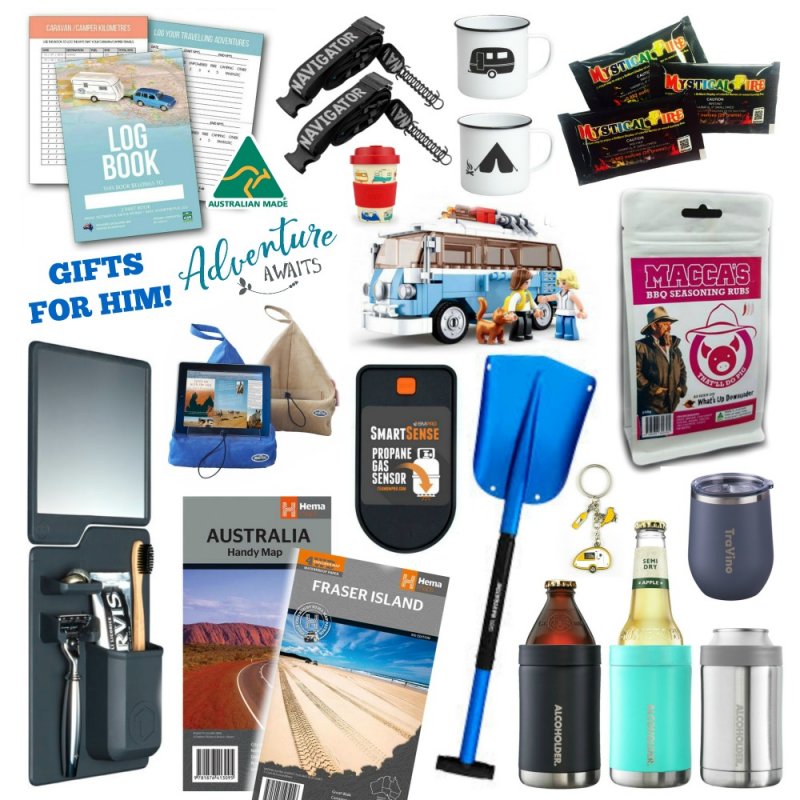 4. Fuel Type
This is another major consideration that you can't overlook. Different types of stoves operate using various energy sources. The most common types are gas stoves, which commonly use propane gas as the source of fuel. If you plan to camp in freezing conditions, the best option is the liquid fuel stoves. Other common options include wood camping stoves and solar stoves.
5. Wind Shields
One of the environmental conditions that make cooking at a camp a nightmare is the wind. After having to light your fire multiple times, you might just want to give up on cooking for the night. Windshields help to prevent such occurrences from happening and keep your fire burning no matter the condition.
6. Stove Style
Most people do not know about this factor, and it costs them a lot when they get to the camping grounds. There are majorly two camping stove styles: freestanding stoves and table top stoves. The freestanding stoves can be used on any surface, while the table top stoves require a table top or any flat surface to support them before use. If you're not sure you'll find a flat surface on your camping ground, you should make a preference for the freestanding stoves instead.
Best Camping Stoves Australia
Not that long ago, there was little difference between the various types of stoves available on the market. With advancements in technological innovations, there are now different types of camping stoves that run on different kinds of principles.
Comparison Table
| | | |
| --- | --- | --- |
| Product Name | Key Features | Cost |
| Coleman 3 Burner Camp Stove | Instastart™ push-button lighter, windblock shield, 3 burner, griddle and grease cup. | Check price! |
| Coleman Hyper Flame Fyre Cadet Stove | Large diameter burner, windblock, aluminised finish. | Check price! |
| Coleman Hyperflame FyreKnight 2 Burner Stove | Fits two 11-in pots side by side, output of 24,000 BTUs, independent controls for each burner. | Check price! |
| Companion Portable Gas Oven & Stove Cooktop Combo | Built-in thermometer, easy-to-clean brass cooktop burners, piezo ignition. | Check price! |
| Coleman 1405530 Peak1 Stove | Heat Technology, burner comes with its controls, easily detach it from the gas canister. | Check price! |
| Coleman Triton Instastart Propane 2-Burner Stove | Large cooking footprint, adjustable wind block panels, heat technology. | Check price! |
| Ohuhu® Camping Stove/Backpacking Stove | Additional grill tops, mesh bag, burns on twigs and leaves. | Check price! |
| Coleman Compact 2 Burner Stove | Adjustable burner control, lightweight, portable, removable lid. | Check price! |
| Outdoor Connection Premier 3 Burner Gas Camping Stove | Lightweight and portable for quick setup, windshields on the sides and front, enormous cooking power with 30,000 BTUs. | Check price! |
| Companion 2 Burner Wok Cooker Stove | Piezo ignition, powdered coated trivets, iron-coated burners will last for a lifetime. | Check price! |
Best Camping Stoves Reviews
Coleman is one of the biggest brands of camping stoves Australia has to offer. The EvenTemp 2 Burner Stove is famous for its ability to minimise the use of fuel thanks to its PerfectHeat™ technology. You also get other features like the InstaStart™ and PerfectFlow™ feature which makes cooking on this camping stove a breeze. If you need a camping stove that cooks at lighting speed, this is one of your best bets due to its 28,000 BTU cooking power.
It is the best choice of camping gas stove for caravans or those travelling in large companies as its three burners provide optimum space for cooking different meals all at once. Overall, this is the best camping stove for those who are heavy campers.
Click here to check the price now!
This is another quality Coleman stove at your service. It has a swap top system that allows you to swap the cooking accessories on top of the chassis very easily. This way, you can do different types of cooking from frying to grilling all at the same time. If you need a cooker that can handle multipurpose cooking, this is your best bet.
Click here to check the price now!
With its cooking power of 24,000 BTUs, this stove boils water two times faster than a standard camping stove. It doesn't only boil water but can cook any meal your taste buds can imagine. Its larger burner diameter gives you a broader heat supply to your pots. The bottom line, you'll never regret your decision to add this stove to your camping cabinet.
Click here to check the price now!
You'll enjoy baking your rolls in the oven while you cook your meat using the cooktops that come with this portable gas oven. This oven redefines multipurpose use. With its in-built thermometer and glass panel, you never lose sight of what is going on in the oven. This oven is the complete camping cooking set you need for that beach camping trip you've planned for the summer.
Click here to check the price now!
This stove burner is the perfect addition to your gas canister. The manufacturers equipped it with the PerfectFlow and PerfectHeat systems which make it optimised for cooking. It provides 10,000 BTU of cooking power which is impressive for one single burner. If you need a portable gas burner which you can easily dismantle, this is the best pick.
Click here to check the price now!
This stove has all the features that will make your camp cooking an enjoyable experience. From the piezo ignition to the PerfectHeat tech, every single feature of this stove screams effectiveness and ease of use. It is also well suited for transport thanks to its heavy-duty clasp.
Click here to check the price now!
Do you need a hiking stove? Look no further than the Ohuhu® Camping Stove/Backpacking stove. With its lightweight, you can easily throw it into a backpack. It also qualifies as a freestanding gas stove because it can use solidified alcohol gas tablets as an alternative to its main fuel source (twigs and leaves). Its freestanding ability makes it a common choice among hikers as you can use it in any location of choice. The Ohuhu Camping Stove is my best pick for hikers and backpackers.
Click here to check the price now!
This stove has the features characteristic of Coleman stoves. Ranging from the InstaStart™ feature to the PerfectHeat™ and PerfectFlow Pressure Control. All these features make this stove an excellent addition to your camping cabinet. However, we found the burner controls on this stove to be a little bit faulty as the range of control is not so wide
Click here to check the price now!
This 3-burner stove is perfect if you will have a crowd on your camping trip. Equipped with piezo ignition, pressure-regulated flame control, and a windshield on three sides, you couldn't get a better deal on any three-burner gas stove. Overall, this will be a perfect fit for a camping crowd.
Click here to check the price now!
Apart from performance, this freestanding gas stove is very pleasing to the eyes. With its chrome and blue linings, it gives the users an elegant finish in exchange for their money. It just stands out as much in the performance aspect. Offering your piezo ignition, stainless steel finish, and cooking power of 25,600 BTUs, it is an excellent choice for your camping kitchen.
Click here to check the price now!
This post may contain affiliate links, which means we may receive a commission, at no extra cost to you, if you make a purchase through a link. Please see our full disclosure for further information.