Ultimate Guide To The Best Camping Solar Panels Australia 2021
Camping in Australia has always offered the most diverse and fulfilling experience for all sorts of campers; and just as the world is advancing, so too are the vehicles, tools and equipment for tailoring your camping experience.
The outdoor world no longer seems intimidating to the inexperienced camper, and can be a fun and learning experience for adventurers of all kinds, especially if you have the right gear for your trip. Among the 'must have items' for camping, solar panels are emerging as vital pieces of equipment to have on camping trips.
Solar panels for camping open up a new window of opportunity for the prepared camper. By providing a source of free and portable energy, camping solar panels can save you valuable time and effort when dealing with your day to day in the outdoors. Camp like a pro and check out some of the best Australian solar panels and other camper-tested and useful gear.
The benefits of solar panels have been well documented. However, in terms of its application to camping, there are certain things that campers need to consider before they buy solar panels for camping. If not considered, your purchase may not be as advantageous as you might have hoped.
Fear not, as we will provide you with everything that you need to know about camping solar and introduce some of the best camping solar panels in Australia.
Types of Camping Solar Panels and Key Features
Before we get into detail, it is important to understand the basics of solar panels before you decide on which are the best solar panels for your needs.
There are three main types of solar panels: monocrystalline, polycrystalline, and amorphous (thin film). The fundamental differences among them correspond to size and efficiency.

Monocrystalline is thick and heavy, but has the highest efficiency, while thin film is flexible and light, but with the lowest efficiency. Polycrystalline is similar to monocrystalline but is a bit lighter and performs better in low light.
The brand and cost of solar panels will vary, as you will pay more for the best quality solar panels. However, for your camping experience, size and efficiency are the two main factors to consider when getting a camping solar panel. Size translates into portability, while efficiency to function or use. No one wants to lug around a 40-pound monocrystalline solar panel just to charge their cell phone while in the woods.
Solar panels for camping need to balance portability and function to maximize usage. Different campers have different needs, so selecting the best solar panels for one camper will be a slightly different process than for another. If budget is not an issue, then you could narrow your search for the best solar panels for caravans specifically, or whatever vehicle you drive.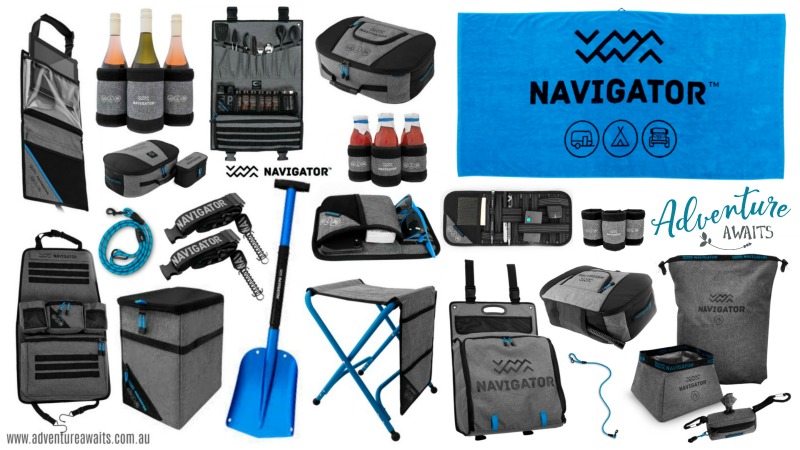 For easy camping, potability is not really an issue. Caravans, RV's, and other four wheeled vehicles usually offer enough space to carry as many camper solar panels as you need. The major consideration is the function. So, a comparison of solar panels for outdoor vehicles, or caravan solar panels, can save campers a lot of time. Fixed solar panels for 4wd are also great alternatives to the traditional solar panel camping setup.
On the other hand, for extreme camping, portability is always the most significant factor to consider. Everything needs to be lightweight and easy to handle. This style of camping really highlights the benefits of solar panels as it allows you to take your energy to remote and exciting places. Extreme campers can simply compare solar panels of similar portability or focus their research on the best portable solar panels.
Another useful piece of equipment to have is a solar charger for camping. Compact and extremely portable, solar chargers are good for small devices and low volt equipment like cell phones and laptops.
Knowing how and where you will be camping in advance, will be of great help when choosing the best camping solar panel for your needs. Good Preparation is essential to a successful camping trip. Solar powered camping may seem like a straightforward concept, but there are always optimal ways to set up your equipment, and that also includes your camper solar panels, batteries for solar panels, and even the way you set up your solar camp.
Solar Panels Setup and Maintenance
Whether it be portable solar panels for camping, camping solar chargers, or camping solar power kits; proper setup and maintenance of your equipment will ensure that you get your money's worth out of every piece of gear.
After deciding on the best camping solar panels for your trip, optimizing their use and lifespan can be easily achieved when you know what you are doing. The best angle for solar panels varies between 45°–60° depending on where you are in the world. What you need to remember is to reposition your panels throughout the day with the position of the sun, and to avoid shaded areas.
Cleaning solar panels is something every owner must do regularly. How clean your solar panels are will help determine camping solar power and therefore, what devices and/or can be able to be used. Clean solar panels are the best solar panels to have since they can function optimally. Fortunately, solar panels are easily cleaned with soap, water, and a cloth; minimal effort: maximum reward.
Solar battery camping is becoming more and more common every day. It's not so much a matter of what are the best solar panels but what are the best solar panels for your needs. Also, your camping solar panel setup and positioning both play critical roles in providing solar power for camping.
You could probably find any kind of solar panel based on physical characteristics, but this usually leads to more options than we bargained for. Searching by function will filter out a lot of unnecessary options and streamline the whole process. 
Comparison Table – Solar Panels for Camping
| | | |
| --- | --- | --- |
| Product Name | Key Features | Cost |
| Goal Zero Boulder Solar Panel Briefcase | Durable, compact and highly portable | Check price! |
| Projecta 120W Folding Solar Panel | Lightweight, foldable and resistant. | Check price! |
| ECO-WORTHY Portable Solar Generator | Compact, versatile and long lasting | Check price! |
| Flexible Solar Panel 12V | Convenient, powerful & flexible | Check price! |
| MEGAVOLT 160W Portable Foldable Solar Panel Kit | Robust, powerful & reliable | Check price! |
| Maxray 200W Folding Solar Panel Blanket Kit | Versatile, water-resistant and user-friendly | Check price! |
| ECO-WORTHY 120W Foldable Solar Panel Kit with Controller | Powerful, sturdy and efficient | Check price! |
| Goal Zero Nomad Plus Solar Panel | Intelligent, lightweight & portable | Check price! |
| AIMTOM Portable Solar Charger | Foldable, lightweight & versatile | Check price! |
| 12V Solar Panel Kit Mono Power  | Efficient, robust and powerful | Check price! |
Best Camping Solar Panel Australia Reviews
Inconspicuous and easily carried, the goal zero was designed to be readily moved and set up easily.
Click here to check the price now!
The Projecta offers both convenience and lifespan with its foldable and scratch resistant design.
Click here to check the price now!
The Eco-worthy Portable Solar Generator packs a big punch for such a compact generator; with its long battery life and quick charge capabilities, it is truly versatile.
Click here to check the price now!
Flexible Solar Panels balance perfectly between power and portability.
Click here to check the price now!
Durable and efficient, the Megavolt ensures large energy production and long panel lifespan.
Click here to check the price now!
The Maxray has a very straightforward setup and is easily cleaned and maintained.
Click here to check the price now!
The Eco-worthy Foldable Solar Panel Kit is not only powerful, but provides more efficient charging speeds for your devices.
Click here to check the price now!
The Goal Zero's unique design makes it a great travel buddy for those campers often on the move.
Click here to check the price now!
The AIMTOM redefines portability; with its lightweight and foldable frames, it is perfect for charging small devices on the go.
Click here to check the price now!
High quality materials yield high quality products. Its monocrystalline solar cells maximize energy efficiency and output.
Click here to check the price now!
This post may contain affiliate links, which means we may receive a commission, at no extra cost to you, if you make a purchase through a link. Please see our full disclosure for further information.